The most popular
In alphabetical order
The lowest price
The highest price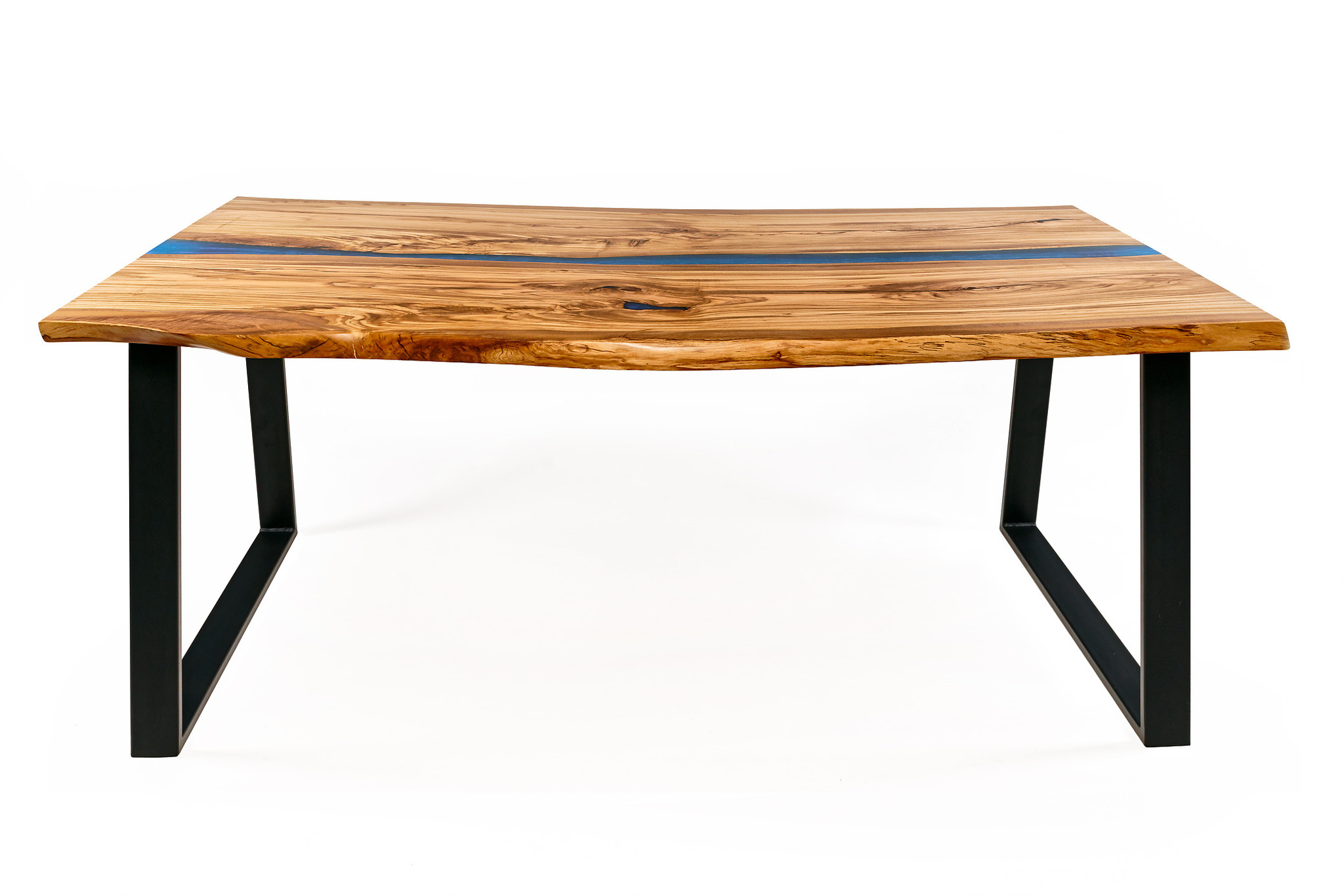 Conference tables
Sit down at the luxurious Venilia conference table. The irregular shapes in the solid structure of the olive tree wood will fascinate you. The whole experience is amplified by the blue resin featuring delicate tones of purple and red.
Products
Discover the Pontos luxury dining table in solid oak and blue epoxy resin. It's perfect for a large family or a visit. But it's not just its dimensions that are impressive.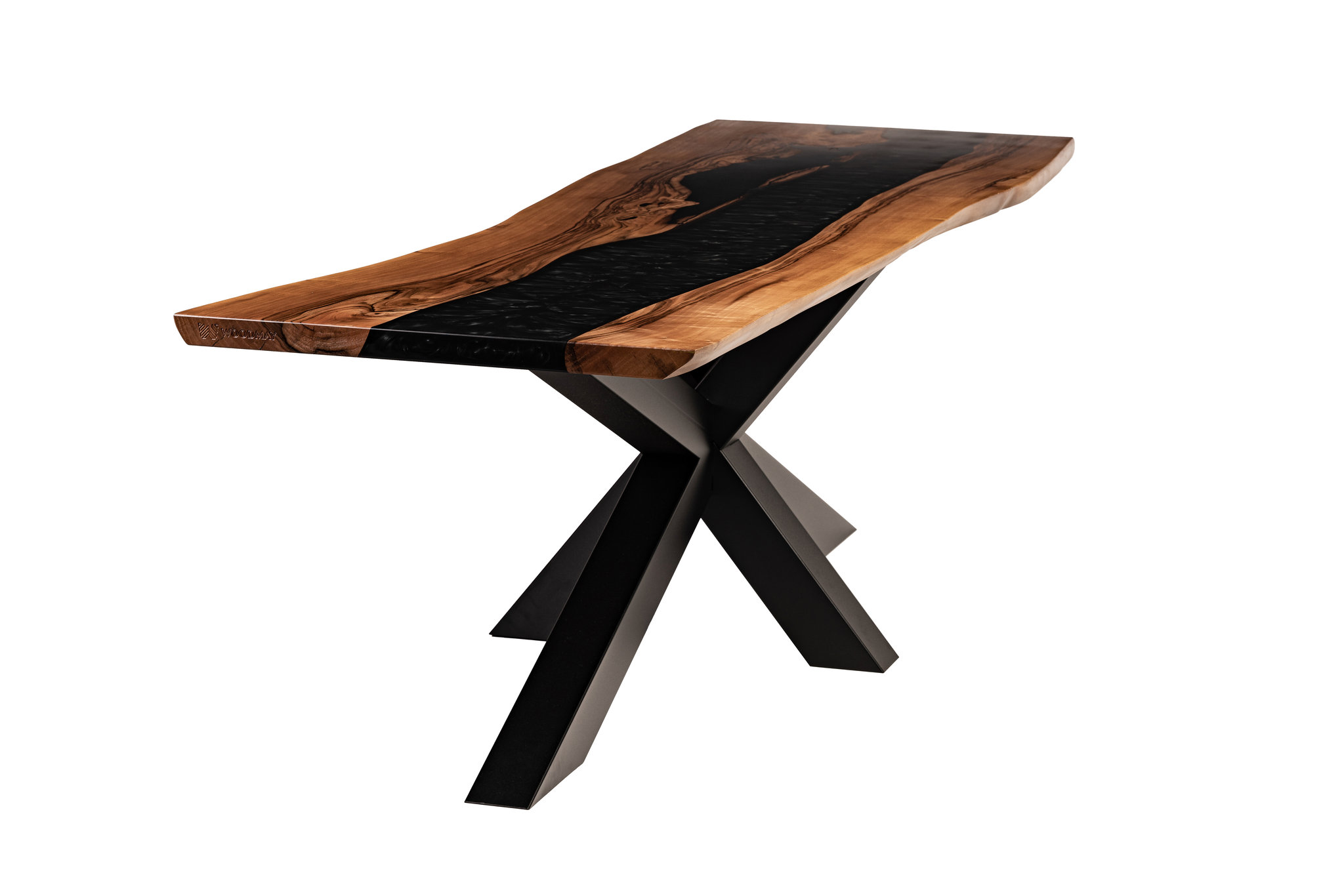 Products
The masterpiece Persés dining table in solid walnut wood and dark black resin. The largest table in our range with an incredible length of 235 cm. Welcome your family and friends to this majestic giant.
Dining tables
Be enchanted by the luxurious Anemoi solid walnut dining table, blended with infused white and clear resin. Its majesty directly calls for numerous gatherings with family or friends.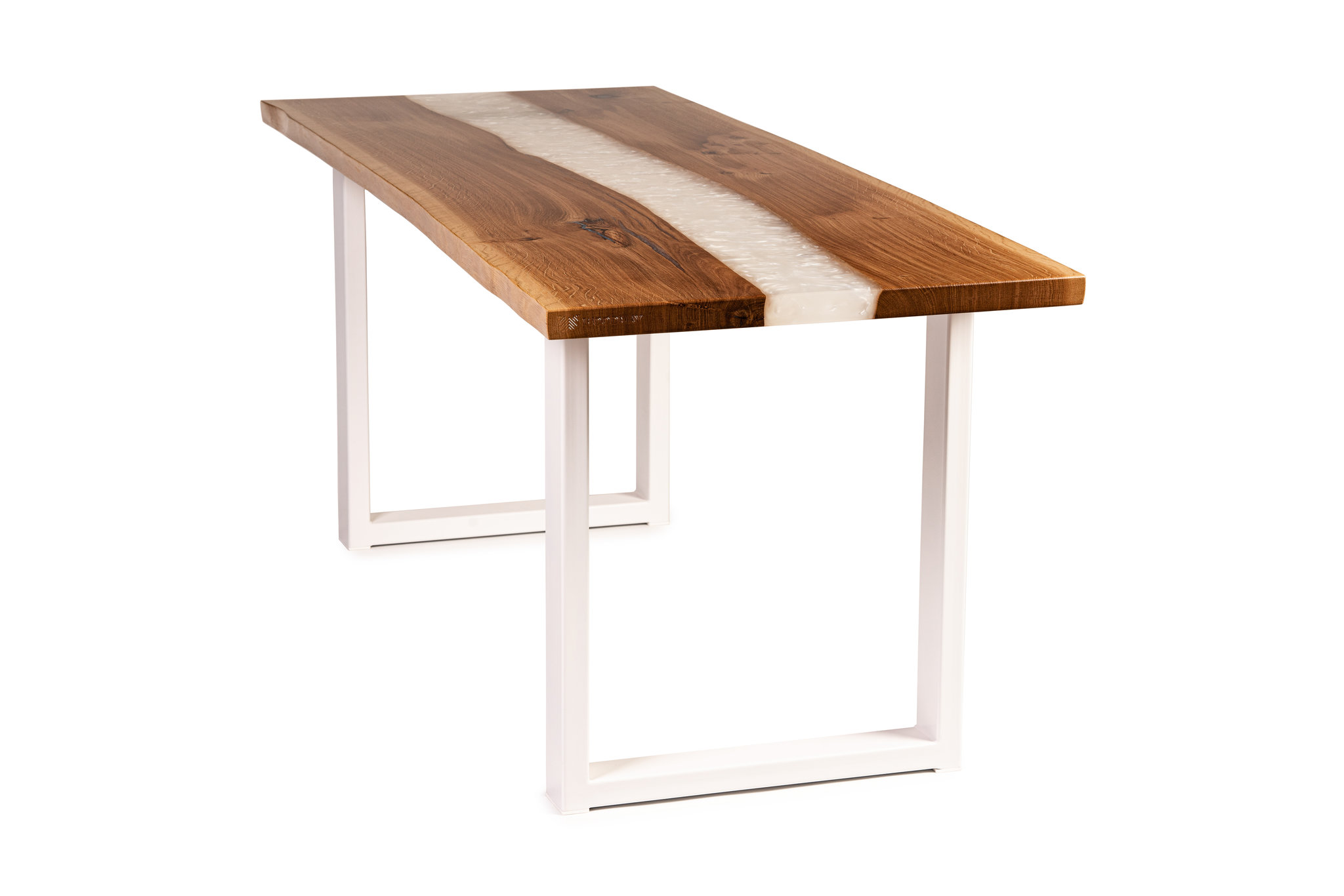 Products
Let yourself be dazzled by the elegant Aiolos dining table, made from two slabs of solid oak. Combined with the bright white resin, it will awaken endless light in your space.
Dining tables
An elegant lady who was particularly proud of her irregular contours. Curvy from every angle. Drawing our attention. Leading us into temptation. Let yourself be seduced!
6 items in total